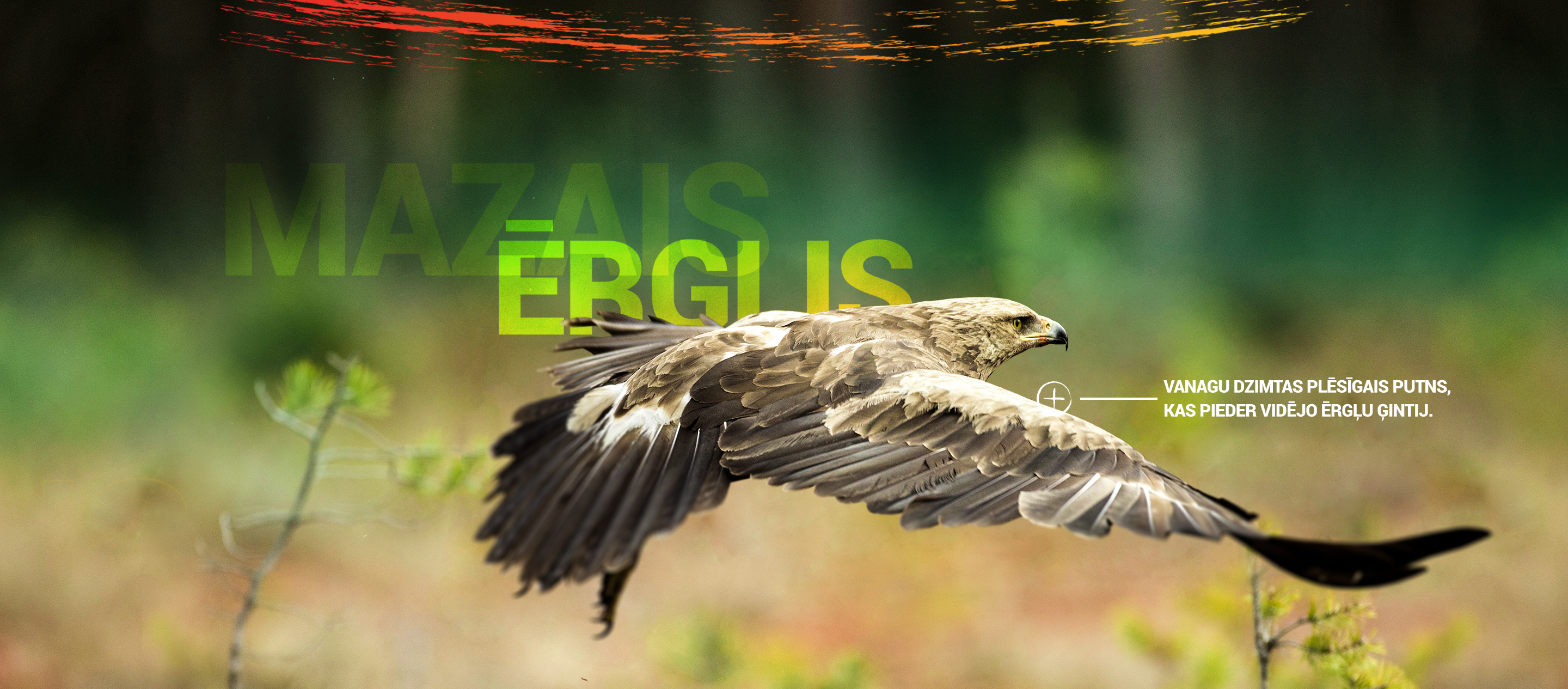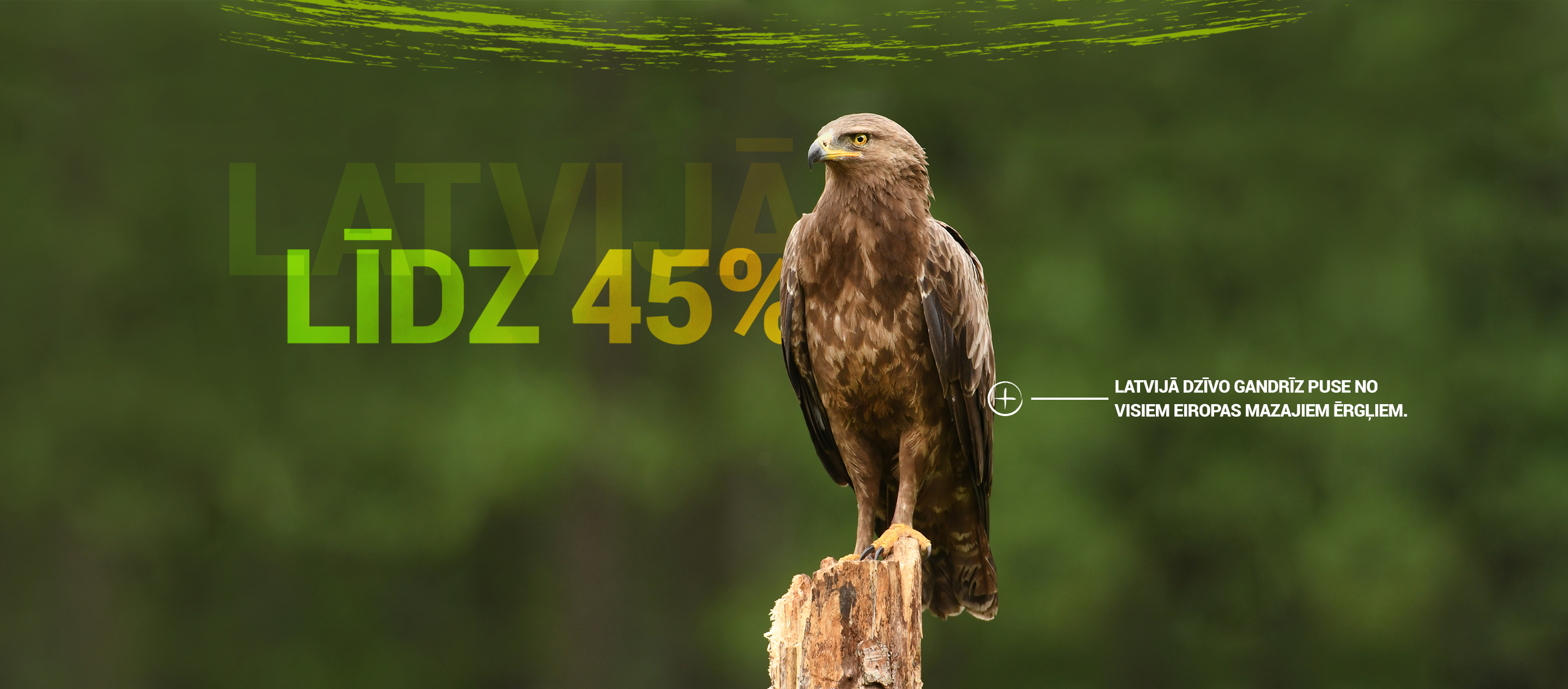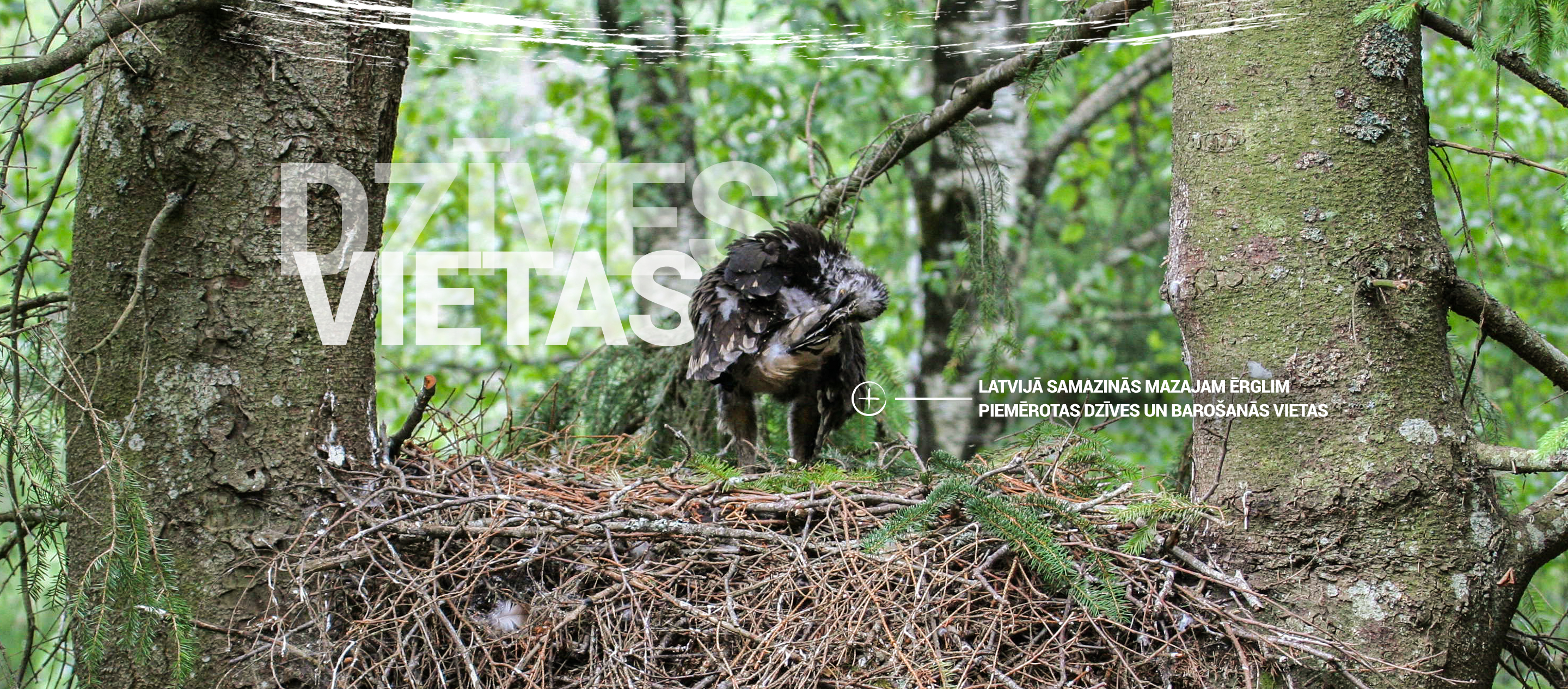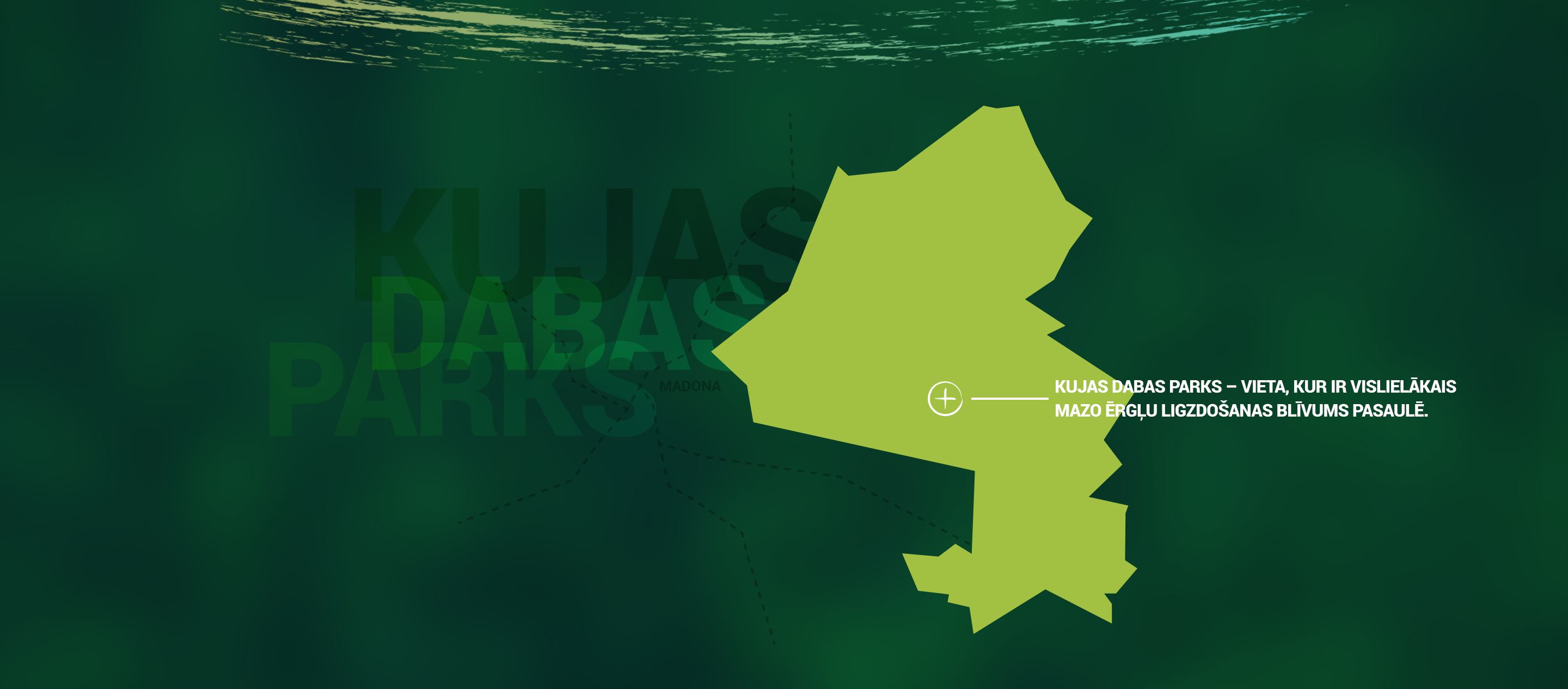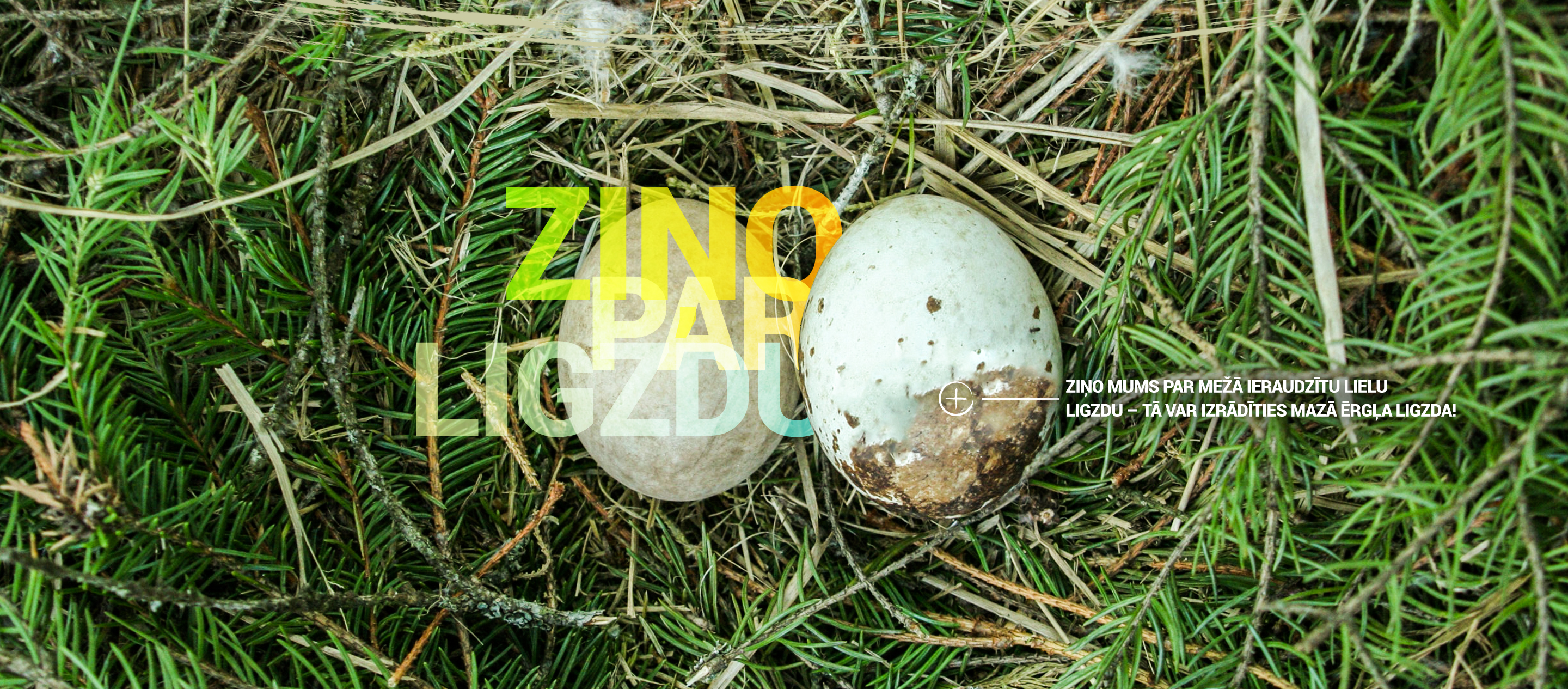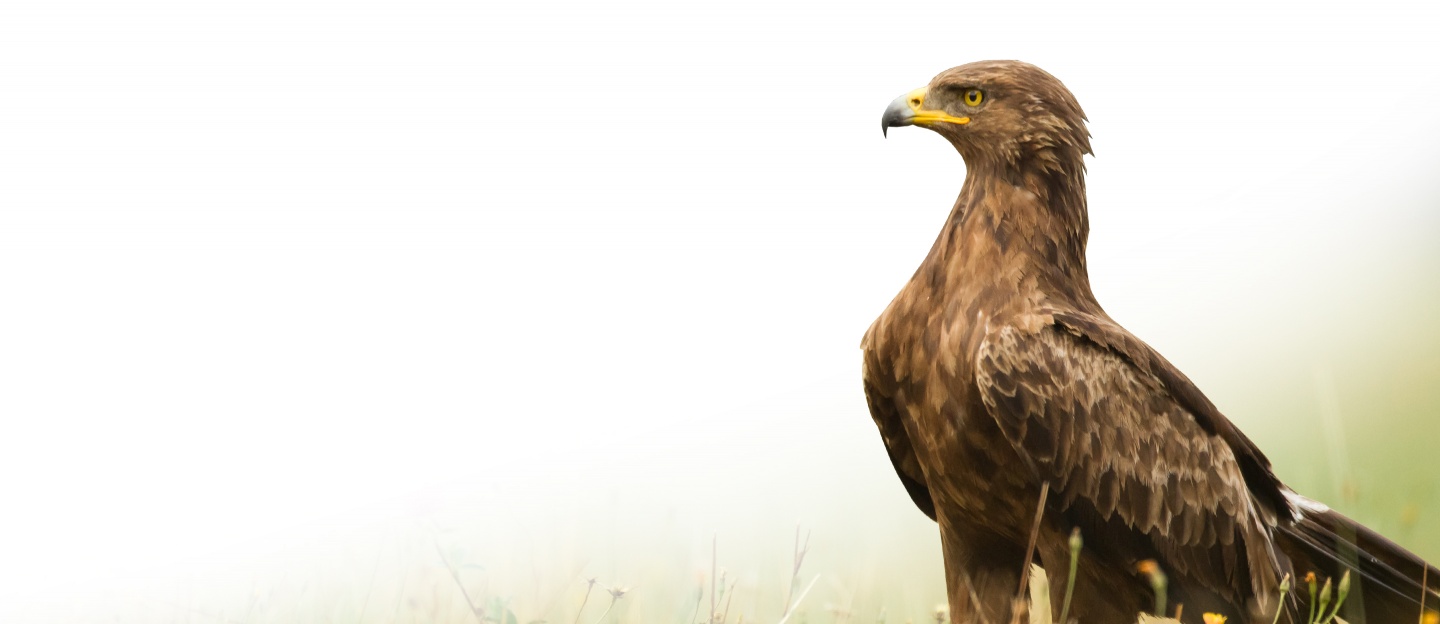 Live stream
What is the life of lesser spotted eagle like? What does it eat? How does it behave while nesting? Webcams are a tool that allows to follow the life of birds very closely. The obtained information can be useful for researchers in order to understand better the behaviour and habit of birds.
Therefore we have installed two webcams at lesser spotted eagle nests in Latvia. The first broadcasting season was in 2018.
One of the nests is situated in the western end of Zemgale. It was found in 2018.
The nest is built in a spruce at a height of 17 metres, on a stable three-pronged branch. In terms of location, it can be assessed as a typical Lesser Spotted Eagle's nest – about half of all Lesser Spotted Eagle's nests in Latvia are located in spruces, and a large part of them is built in the places, where the branches have formed several new tops at the trunk fracture. Judging by the size of the nest and the condition of the material, the nest is at least five years old.
In 2019, the nest delighted the audience with a harmonious nesting – a couple of eagles, Anna and Andris, raised one nestling, who grew calmly, in conditions of abundance of food and fledged successfully.
The other live Lesser Spotted Eagle's nest in Zemgale has been known since July 2017, when one young bird was found there. It is built in a birch at a height of about 20 metres. Judging by the material of the nest, it is at least five years old (the lower parts are already partially split).
The online camera system at this location was installed in the spring of 2018. Later, during the breeding season, a couple of Lesser Spotted Eagles stayed in the nest, but the breeding did not start. In 2019, breeding was started, the female laid one egg, but it did not hatch.
The operation of the live camera at the Lesser Spotted Eagle's nest is provided by the Latvian Fund for Nature within the project "Ensuring the Protection of the Lesser Spotted Eagle in Latvia" (LIFE AQPOM), financially supported by the European Commission's LIFE+ program and co-financed by the Latvian Environmental Protection Fund.
In 2020 the broadcasting was resumed.
For land owners
How to recognize eagle?
3 main features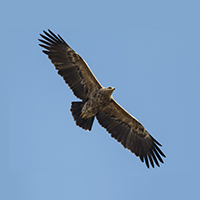 Medium sized, the wingspan around 150 cm
Long, broad wings with square tips
Brown feathers
What to do?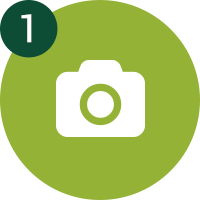 Take a picture of the nest and its surroundings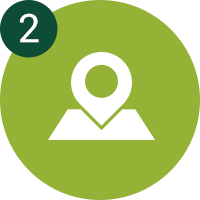 Note the exact location and coordinates of the nest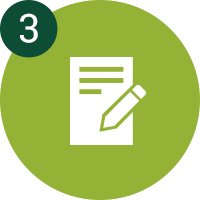 Fill in the form
Report a Lesser spotted eagle nest in your property
Paldies, jūsu ziņa nosūtīta veiksmīgi!